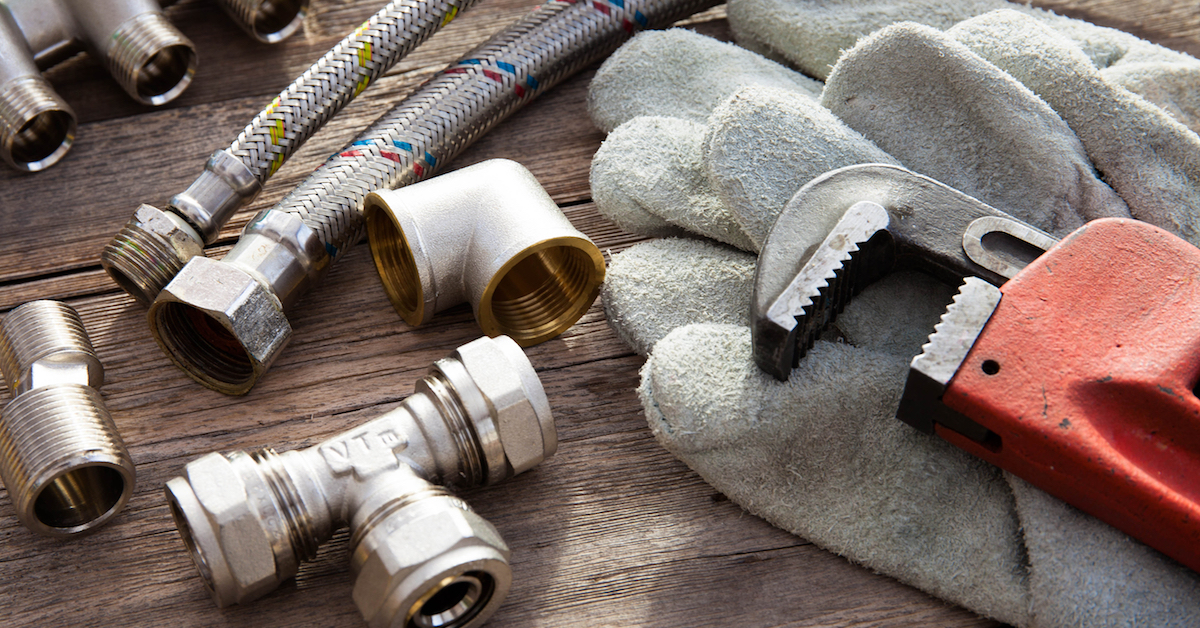 For homeowners, knowing how to choose the right plumber is super important. The internet and yellow pages are full of plumbers who may or may not be good options. What sets the right one apart? Do you know how to choose the right plumber?
It's an important choice. You'll have a stranger in your home – someone who's working on a vital system. Plumbing can be complicated, with disastrous consequences if the job's done poorly. We're talking health hazards and water damage. You definitely need to know how to choose the right plumber.
But don't wait to find a plumber until an emergency. You won't have time to do proper research in a time crunch. Find the right plumber ahead of time – you won't regret it.
Here are a few things to consider before choosing a plumber:
1. Referrals & Reviews
Your family and friends have probably worked with a good plumber. Ask them! Many plumbers offer referral benefits to happy customers. Go online for reviews, make sure to look at BBB ratings. Your research will turn up all kinds of relevant information about the plumber you're considering.
2. Licensing & Permits
Anyone can mess with plumbing. But a licensed plumber has all the experience and expertise you need from someone who you're trusting with this vital system. They'll be able to deal with anything that comes up during the job. And they'll get any permits needed.
Watch out for companies that send unlicensed "technicians" to your home. They might be good enough for the job, but your risk is too great.
3. Bonding & Insurance
Bonding and insurance are just as important as licensing. Even the best plumber may make a mistake. When an accident happens, you don't want to have to lean on your homeowner's policy. A bonded and insured plumber will take responsibility for their error.
4. Questions & Answers
Whenever you call a plumber, ask as many questions as you can. You'll get a pretty good look at their experience and professional demeanor.
When they tell you what your problem is, have them explain it. Ask how it happened, and how you can keep it from happening again. Have they fixed this problem before?
Their professional answers will set your mind at ease and help you be glad you hired them. And if they don't answer thoroughly and willingly, you don't have to hire them again.
5. Compare & Contrast
Settling for the first plumber you look at is a mistake. Compare candidates.
Is price most important to you? Or are experience and good reviews the deciding factor? How big is the job – and how much does it matter to you? Do they offer 24/7 emergency service? What kind of equipment do they use?
Take 2 or 3 plumbers and line them up against each other on paper. It'll help you choose the right plumber.
---
Now that you know how to choose the right plumber, choose the best. Call Legacy Plumbing at (423) 490-5509 for all your home plumbing needs. We'll be happy to send an experienced, licensed, bonded and insured plumber to your front door.